Ramnäs Chain for GulfStar 1
The Williams GulfStar 1 project is a Willams' standardized floating production facility for the Gulf of Mexico. It is designed to operate in water depths from 3,000 feet to 8,500 feet, and provides flexibility to accept a wide range of production compositions.
GulfStar 1 will be contracted by Hess for Tubular Bells Ramnäs technical team, Mats Sohlström & Olle Wandin, together with Ramnäs representatives Moorwest/Spectra with Leo Bello & Ralph Plummer, supported Williams to find the best options for chain configuration to fulfil the demanding needs for this project. This is a large chain order in the Gulf of Mexico, with a total length of 11,000 ft. of R4 chain with diameter up to 6 inches.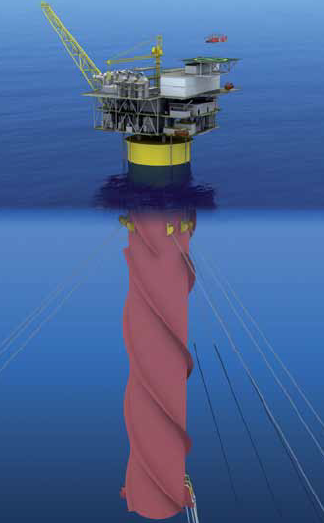 Troll B
After 18 years in operation, the Troll B platform off Norway's coast was subject to meticulous inspection of its morrings. Troll B uses a stud-link chains from Ramnäs. Not a single stud had come loose on the chain. Not a single crack could be seen. That's what we mean by quality and economy.